100 películas y series llegan a Netflix en diciembre
ROMA, Mowgli y los Avengers, son algunas de las que se unirán al catálogo.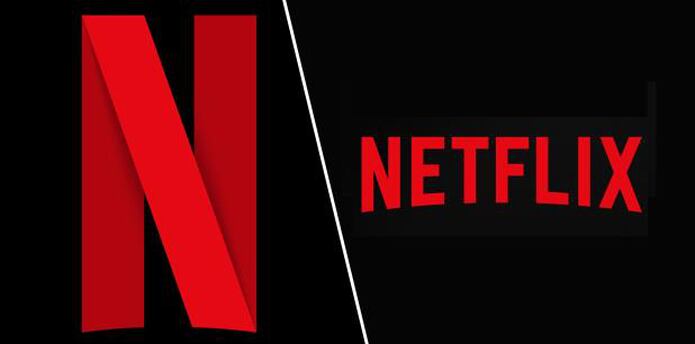 Nota de archivo: esta historia fue publicada hace más de 2 años.
Más de 100 películas y series se unirán al catálogo de Netflix en el mes de la Navidad, diciembre.
La compañía de la plataforma de "streaming" develó los nombres que incorporará a su lista.
Como regalo de Navidad para los fanáticos del mundo de Marvel, la película Avengers: Infinity War estará disponible en Netflix desde el 25 de diciembre.
Asimismo, destaca Mowgli: Legend of the Jungle, Bird Box –protagonizada por Sandra Bullock y Sarah Paulson sobre un mundo postapocalíptico– y ROMA de Alfonso Cuarón.
A continuación, la lista completa:
Diciembre 1:
- 8 Mile
- Astro Boy
- Battle (película original)
- Bride of Chucky
- Christine
- Cloudy with a Chance of Meatballs
- Crossroads: One Two Jaga (película original)
- Friday
- Friday After Next
- Hellboy
- Man vs Wild with Sunny Leone: Season 1
- Meet Joe Black
- Memories of the Alhambra (Todos los sábados) (original de Netflix)
- My Bloody Valentine
- Next Friday
- Reindeer Games
- Seven Pounds
- Shaun of the Dead
- Terminator Salvation
- The Big Lebowski
- The Great British Baking Show: Masterclass: Season 5 Masterclasses
- The Last Dragon
- The Man Who Knew Too Little
Diciembre 2:
- The Lobster
Diciembre 3:
- Blue Planet II: Season 1
- Hero Mask (original de Netflix)
- The Sound of Your Heart: Reboot Season 2 (original de Netflix)
Diciembre 4:
- District 9
Diciembre 6:
- Happy!: Season 1
Diciembre 7:
- 5 Star Christmas (película original)
- Bad Blood (original de Netflix)
- Dogs of Berlin (original de Netflix)
- Dumplin' (película original)
- Free Rein: The Twelve Neighs of Christmas (original de Netflix)
- Mowgli: Legend of the Jungle (película original)
- Nailed It! Holiday! (original de Netflix)
- Neo Yokio: Pink Christmas (original de Netflix)
- Pine Gap (original de Netflix)
- ReMastered: Who Killed Jam Master Jay? (original de Netflix)
- Super Monsters and the Wish Star (original de Netflix)
- The American Meme (original de Netflix)
- The Hook Up Plan (Plan Coeur) (original de Netflix)
- The Ranch: Part 6 (original de Netflix)
Diciembre 9:
- Sin senos sí hay paraíso: Season 3
Diciembre 10:
- Michael Jackson's - This Is It
Diciembre 11:
- Vir Das: Losing It (original de Netflix)
Diciembre 12:
- Back Street Girls: Gokudols (original de Netflix)
- Out of Many, One (original de Netflix)
Diciembre 13:
- Wanted: Season 3 (original de Netflix)
Diciembre 14:
- Chilling Adventures of Sabrina: A Midwinter's Tale (original de Netflix)
- Cuckoo: Season 4 (original de Netflix)
- Dance & Sing with True: Songs (original de Netflix)
- Fuller House: Season 4 (original de Netflix)
- Inside the Real Narcos (original de Netflix)
- Inside the World's Toughest Prisons: Season 3 (original de Netflix)
- Prince of Peoria: A Christmas Moose Miracle (original de Netflix)
- ROMA (película original)
- Sunderland Til I Die (original de Netflix)
- The Fix (original de Netflix)
- The Innocent Man (original de Netflix)
- The Protector (original de Netflix)
- Tidelands (original de Netflix)
- Travelers: Season 3 (original de Netflix)
- Voltron: Legendary Defender: Season 8 (original de Netflix)
Diciembre 16:
- Baby Mama
- Kill the Messenger
- One Day
- Springsteen on Broadway (original de Netflix)
- The Theory of Everything
Diciembre 18:
- Baki (original de Netflix)
- Ellen DeGeneres: Relatable (original de Netflix)
- Terrace House: Opening New Doors: Part 5 (original de Netflix)
Diciembre 21:
- 3Below: Tales of Arcadia (original de Netflix)
- 7 Days Out (original de Netflix)
- Back With the Ex (original de Netflix)
- Bad Seeds (película original)
- Bird Box (película original)
- Derry Girls (original de Netflix)
- Diablero (original de Netflix)
- Greenleaf: Season 3
- Last Hope: Part 2 (original de Netflix)
- Perfume (original de Netflix)
- Sirius the Jaeger (original de Netflix)
- Struggle: The Life and Lost Art of Szukalski (película original)
- Tales by Light: Season 3 (original de Netflix)
- The Casketeers (original de Netflix)
- Wolf (BÖRÜ) (original de Netflix)
Diciembre 24:
- Hi Score Girl (original de Netflix)
- The Magicians: Season 3
Diciembre 25:
- Anthony Bourdain: Parts Unknown: Season 11
- Marvel Studios' Avengers: Infinity War
Diciembre 26:
- Alexa & Katie: Season 2 (original de Netflix)
- YOU
Diciembre 28:
- Instant Hotel (original de Netflix)
- La noche de 12 años (película original)
- Selection Day (original de Netflix)
- When Angels Sleep (película original)
- Yummy Mummies (original de Netflix)
Diciembre 30:
- The Autopsy of Jane Doe
Diciembre 31:
- The Bill Murray Stories: Life Lessons Learned From a Mythical Man
Disponible diciembre:
- Watership Down: Limited Series (original de Netflix)