Crystal Leann Anzaldi speaks fourteen years after recovering her identity
Fourteen years ago she stopped being Sonia Guzmán and recovered her true identity. Her name is Crystal Leann Anzaldi, a 22 year old art, nature and animal lover.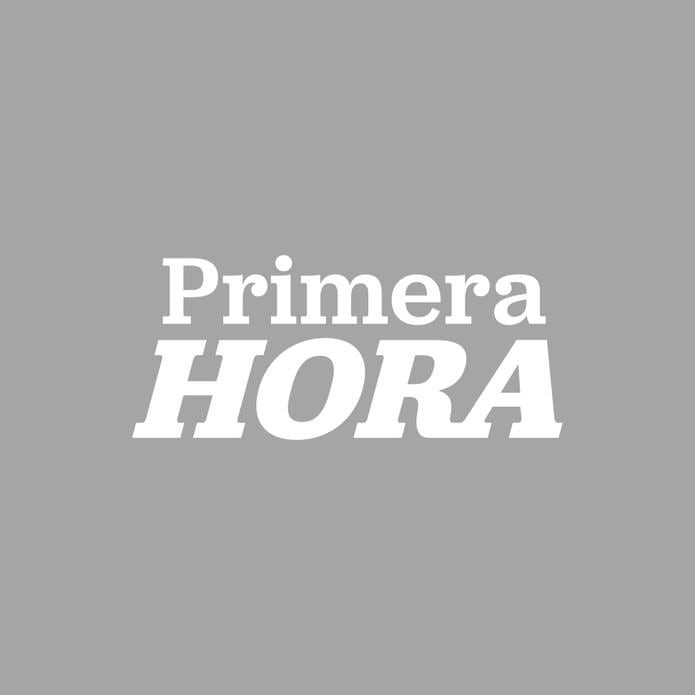 Nota de archivo: esta historia fue publicada hace más de 11 años.
Nota del editor: el siguiente artículo es reproducido en inglés para los lectores interesados en este caso que no hablan español. 
Portland, Oregon. Extroverted, fun and smart, she managed to forge an unbreakable spirit which helped her move on from her early years and bury the terrible ordeal of having been kidnapped and raised away from her family, under a false name and in a foreign land. 
Fourteen years ago she stopped being Sonia Guzmán and recovered her true identity.
Her name is Crystal Leann Anzaldi, a 22 year old art, nature and animal lover.
She doesn't want people to pity her; on the contrary, she's fought to prevent her past from casting a shadow over her, or her only wish of keeping a normal, simple life.
- Is Crystal Leann Anzaldi happy?
- Yes, I'm happy.
- What makes you happy?
-That I can take care of myself, I work, I go to school... That makes me happy.
On December 8, 1990 Crystal, only 14 months old at the time, was taken from her parents' house in San Diego, California.  For years her family looked for her and the girl's picture was kept in the Interpol's National Center for Missing & Exploited Children's database. Seven years later, a complaint against Nilza Gierbolini for child negligence proved to be the beginning of the nightmare's end.
Crystal was living as Sonia Guzmán. She was eight years old when she was found living with Gierbolini in Luquillo, a municipality in Puerto Rico's East coast. The Department of Family Services intervened to protect the child and it was during that investigation that they discovered the girl's birth certificate was false. Puerto Rico's Interpol team took over the case and from thousands of pictures of missing children agent Ismael Cintrón discovered Sonia had the same smile of little Crystal Leann Anzaldi, the baby that had been kidnapped seven years before in California.
It was November of 1997 when the miracle happened: Crystal had been found alive in Puerto Rico. Her father, Jeff Anzaldi, had finally found his daughter and took her with him to her true home, now in Oregon.
It's been over a decade. I was the reporter assigned to the case then and I've been looking for Crystal ever since. I wanted to know what happened to her after she was reunited with her family until I finally found her.
After our first contact, we talked for weeks via email until she agreed to meet me and allow me to interview her.
It's the first interview she's ever given. I think now it was the right moment. She was ready.
Our meeting happened in a conference room at the Multnomah County Law Library in Portland, Oregon, the city she calls home. We met at 1:45 in the afternoon. She came with her lawyer, Britt Nelson, and her boyfriend, Jake Hardman.
It was cold outside, 32 degrees Fahrenheit. Inside, I could feel tension in this first encounter. They were all so serious. Crystal's lawyer had imposed several restrictions on the interview, not to censor, but to protect her.  Deep inside, I understood.
I broke the ice by giving Crystal a present we had prepared for her. A portrait and a caricature, drawn in Manga style, a Japanese type of illustration she is a big fan of, prepared by our artist Miguel Bayón. When she saw the artwork she was surprised, she smiled and showed Britt and Jake.
"I love it, I adore them", she said.
Then we started an honest conversation, in which I asked my questions very carefully and answered all the questions they asked about the case. I narrated some of the events that had vanished from Crystal's memory and we spoke about one of the main people in the case: Nilza Gierbolini, a woman that means absolutely nothing to her, whom she has no memories of and whom she has no desire of ever seeing as long as she lives.
Everything kept moving along and as we talked I realized I had just met a warrior, with a great sense of humor and a great desire to live and thrive.
Crystal is studying her B.A. at the Portland Community College. Art is one of her passions and her favorite painter is Edgar Degas.
-What kind of art do you like?
-I like print making, painting and drawing.
-What do you paint?
-Landscapes, mountains, trees… nature.
-Do you consider yourself strong or shy?
-I hope I'm strong.
-You hope to be or you are a strong woman?
-I think I'm strong. I don't want to be shy, I don't like that.
As we talked, under Britt's watchful eye, Jake was quiet. Crystal's boyfriend didn't speak much, but he was there supporting the woman he loves. They've been living together for a year now. With them lives Jack, a playful cat, and Lola, a turtle she speaks wonders of. She loves animals and wishes to have a dog, but for now they can't. She also adores reading, devours all kind of books and one of her favorite places is Powells bookstore, in Portland's downtown. That's a passion she and Jake share.
-What do you like most of living in Portland?
- I like the cold weather and that there is always something fun to do. I can go to the mountains and the beach on the same day, that's fun.
-Do you like the beach?
-Yeah, but even on the Summer the water is cold here, not like Puerto Rico. It's very cold, like 55 degrees Farenheit.
-What do you remember about the beach in Puerto Rico?
-That the water is warm.
Then, very candidly, Crystal started explaining to Britt and Jake that in the Island, even when it rains, the water on the beach is always warm. I looked at her in sheer amazement. It was the first time during the interview that she mentioned Puerto Rico and she seemed relaxed.
For a year she has also been working with the elderly, as a caretaker. It's a job that fulfils her, because Crystal is a compassionate young woman for whom helping others is a prority.
-What lessons have you learned from the people under your care?
-I've found that they are funny and very intelligent. They always have something to laugh about, they are not complaining about life or saying "Oh, poor me, I'm aching". Even those who are dying tell you "I'm very fine today". They are always positive.
-Crystal, you have survived a terrible experience and you got over it. You've become a strong young woman, happy and productive. Do you have a message for those who have survived similar experiences?
- There's nothing one can tell them to make them feel better or help them… I cannot tell you how I did it. I don't know how I did it. I had a lot of people helping me. It's hard, but they have to get over it by themselves. They don't need people bothering them all the time, what they need is peace, silence, away from people so they can move on.
-Was it important for you that people gave you space?
-Yes, it was very important to have my space, my own life, so people won't be bothering me or asking me about that all the time.
-Who bothered you?
-Everybody. When I was a child everybody was asking me: 'Oh, how are you doing?' 'How are you handling it?' 'Oh, my God, it must have been horrible!' I simply didn't want to hear that kind of things, I just wanted to move on with my life, just wanted to be a normal person.
-Was it hard for you to get to where you are today?
-It would have been difficult if I had done it alone, but it wasn't as hard as it could've been because I had a lot of people helping me.
-Who helped you?
-My family helped me, my father and Nikki (her stepmother).
-Your father and Nikki were key to the process?
-Yes, monumentally. They helped me and protected me… Without my family I would have had very hard times.
-How would you describe your father, Jeff, in one word?
-Proud.
There were other people who helped her, like some teachers whose names Crystal preferred to keep to herself, to protect them. "They were wonderful and helped me a lot, too", she said.
Because of her age when she was found and as a result of her recovery process, there are a lot of things that Crystal doesn't remember, but other things are etched in her memory.
-Do you remember when you were given back to you father?
-Yes, I remember that. It was the first time I saw my father.
-Tell me what you remember of that encounter…
-I remember seeing my dad, and that we went to a McDonalds… not much more.
-Were you afraid?
-No, no.
-Were you comfortable with the situation?
-I can't say comfortable, but I wasn't afraid of him.
As soon as Crystal arrived to Oregon with her father, in February of 1998 after Judge  Lilia Ortiz Puig gave him custody of her, he sent her to English classes. At that point, the girl only spoke Spanish.
-What was the hardest thing for you to do in order to get on with your life?
-It wasn't to learn English, that was easy. The hardest thing was to change my name, because they called me Sonia. I didn't answer to my new name, Crystal. That was hard. They called me: 'Crystal, Crystal', and if I was reading a book they kept: 'Crystal, Crystal', and I didn't answer. Then they called: '¡Sonia!' It was hard.
-How much time did it take for you to recognize that your name was Crystal and not Sonia?
-Two or three years. It really took me a long time.
-If I call you Sonia now, what goes through your mind?
-Nothing. It's not my name, so, nothing.
PUERTO RICO, NILZA AND MEMORIES
-What do you remember about Puerto Rico?
-The warmth, and I remember the Castle (The Spanish Fort, San Felipe del Morro).
-Would you go back some day?
-Yes, I'd love to.
-I must admit that surprises me…
-I don't have a lot of memories from Puerto Rico and most of them are bad, but not all of them are, some of them are good. As I said, I remember the Castle and now that I know what it is, I would like to visit it again. I've seen documentaries on TV about Puerto Rico and have said: 'Oh, I remember that, the Castle'.
-Do you remember the name of the town where you lived with Nilza Gierbolini when you were found?
-No.
-It's in the East coast of the Island, it's called Luquillo.
- I didn't remember.
Britt is more than Crystal's lawyer. She is also the mother of her boyfriend Jake and she took care of her for two years when she left her father's home in 2009. She protects the girl like a mother lioness would her cub. They profess mother and daughter love toward each other.
It was Britt who interrupted to say that last July they saw a video of Nilza Gierbolini on Primerahora.com. She appeared emaciated and claimed to have been beaten by her boyfriend.
"Ugh, that video", said Crystal, disgusted.
-Did you see the video of Nilza Gierbolini in the hospital?
-Not much…
-What did you feel when you saw that video?
-About her? Nothing at all. I don't remember her.
-Really?
-Really, really.
-Does she mean anything to you?
-No.
-Would you like to tell her something?
-No, nothing.
-Do you want to see her again?
-I don't need to see her, don't want to see her.
-Do you feel anything towards her?
-I don't feel anything, she doesn't matter to me.  I feel nothing, nothing, nothing. Do you understand?
-Yes...
Britt intervenes to say that Crystal worked hard to recover, and the ones who helped her got her to that point of empowerment.
"Nothing, nor the people who provoked what happened to her have any power over her or her life", said Britt, as to explain how such a compassionate girl who loves to help others doesn't feel anything for the woman who took her to the Island and hid her for seven years.
-Do you remember any words in Spanish?
-Very few.
-Say something…
-I have to think… I can read them, but say them is hard. I came here (to Oregon) whey I was very little… I don't have anybody with whom to speak or practice my Spanish.
-I can't believe you forgot completely. Tell me one word in Spanish…
-I forgot!
-Just one word!
-Lo siento (I'm sorry)", she said in Spanish, laughing.
-You see? You remember!
-It comes and goes. It's not easy, I don't remember… I don't have people at work, at college or friends who speak Spanish and that makes it hard.
-Would you like to recover your Spanish vocabulary?
-Yes, I would like to, and I would like to speak 'Puertorrican' Spanish, because it's different of how they speak it in Mexico or Spain… I can understand 'Puertorrican' Spanish much better.
We saw a Christmas tree and Crystal asked me if we prepare little boxes with grass to put under the bed. I told her about the Three Kings tradition where children leave grass in shoe boxes to feed the Wisemen's camels, so they leave presents.
"I remember that", she said to Jake, smiling.
I asked her if she remembers Ismael Cintrón, the Interpol agent who solved her case, and she said she remembers when then Attorney General Janet Reno recognized him and the rest of his team for having found her. I asked if she knew the story about how he solved the case and she said: "I think I heard something, but I don't have the story firsthand".
-Do you want to hear the story? I think is important that you know it…
-Yes.
And I told her. She was listening  carefully as I told her how Cintrón, now retired from the  Department of Justice, solved the case when he compared her eight year old smile with the one in her baby picture in the Interpol database.
I also told her about social worker Josefina Rosa, also retired from the Department of Family Services in Puerto Rico. She didn't remember her, nor that she spent several months under the State's care while the courts were solving her custody issue. 
Crystal has lots of plans, among them a very important one: telling her story in a book.
-Why?
-Because is something that should be told, like other kids that have had the same experience. Like Jaycee Dugard.
Dugard was kidnapped in 1991 when she was 11 years old, also in California, while she was waiting for the school bus. She was held captive for 18 years as a sexual slave of her captor, Phillip Graig Garrido. She had two daughters with Garrido and was found in 2009. Garrido recently received a 431 years sentence for his crime.
But, what seems unfair is that, to date, nobody has paid for Crystal's kidnapping. Nilza Gierbolini was only accused and convicted for falsifying her birth certificate and has always denied that she kidnapped the girl. Apparently authorities never found enough evidence to accuse her of kidnapping, nor to accuse her housemates in San Diego, where Gierbolini lived before moving to Puerto Rico with then baby Crystal.
"I think it's serious, that nobody has been punished for that crime. Somebody should have paid. I think is unfortunate that didn't happen", said Jake.
-And you, Crystal, how do you feel knowing that nobody was prosecuted for your kidnapping?
-I don't know, there's nothing I can do about that.
-Would you like to get justice some day?
-What I want is to know one day what really happened.
-Aren't you obsessed with getting justice?
-No, I just want to know what happened.
And that is a debt that fate has yet to settle with Crystal.